It's a simple, easy to use free utility for editing Windows icons.
Free Icon Editor
Junior Icon Editor 4.39 will help you to
Create and edit icons in color depths up to 16 million colors
Create and edit icons for Windows XP, Vista, 7, 8, 10 in 32-bit color depth with 8-bit alpha channel
Edit .png icons for web, Linux, Android, iOS, Windows Phone
Paint images with pen, brush, airbrush, ellipse, rectangle, line, curve tools
Roll, shift and rotate images
Import and export .ico, .png, .xpm, .xbm, and .icpr formats
Sort images inside icons
Copy and paste images to other applications
Copy and paste color values from the clipboard

System requirements: Windows PC.
Download free icon editor
Toolbar icons for web designers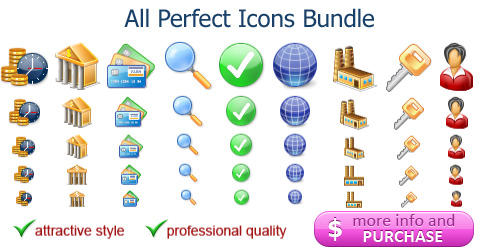 Free icon editor from SibCode is an easy to use icon maker for creating and editing icons for Windows supporting transparency and suitable for both amateur and professional.

Free icon editor allows user to create and edit icon in either standard or custom sizes, in colour depth of up to 16 million colours. The standard sizes for icon are 16x16, 32x32, and 48x48. Images can be made using pen, brush, airbrush, ellipse, and rectangle, line, and curve tools making it virtually unlimited icon designs you can made.

With icon creator, users may edit and make icons for Windows XP/Vista/7/8 in 32-bit colour depth with 8-bit alpha channel. Users may also make PNG icons for mobile software including iPhone, Android, iPad, Nokia, and Windows Mobile. You may import and export .ico, .png, .xpm, xbm, and .icpr formats making it easy for you to convert your favourite images into icons, or icons onto images.

Not only that, at SibCode, we also offer you ready-made icon sets. With ready-made icon sets, you will get your graphic immediately after placing an order. Ready-made graphic are available for instant preview and immediate download the moment you place your order. No long wait and no surprises in getting your graphics done.

By purchasing a ready-made icons sets, you save cost on ordering custom graphics. Stock images are much more affordable than custom images from design studios. With stock images, you pay once, use anytime.

Free icon editor is the perfect software for new and experience users to create and edit icons for windows.



Popular icon sets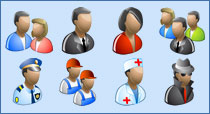 Sib Icon Editor
is a power-packed icon editor, featuring abilities to work with Windows Vista icons and to extract icons from all files and save them as icon libraries. It has a knack for refining your system interface!
Sib Icon Extractor
can scan your archives, folders, files and all local disks for icons. It will download icons from the Internet and customize Windows icons.
Sib Icon Converter
allows you to convert multiple digital images and photos to Windows icons in one action. It also breaks down entire icon libraries into individual icons.